Yes­ter­day, Efrat Libfroind wrote about being a moth­er and being a full-time pas­try chef. Her new cook­book, Kosher Ele­gance, is now available.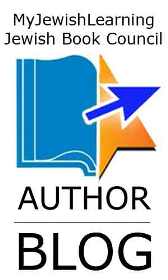 I'll nev­er for­get the first time I entered the lec­ture hall at the most famous cook­ing school in the world. Even though I was already the moth­er of 3 chil­dren, I felt like a lit­tle girl on my first day of school.
Around me I heard a bab­ble of lan­guages from all over the world – some­thing that was very new to me. I was con­vinced every­one was look­ing at me, the ultra-Ortho­dox Jew­ish woman with a wig on her head.
In the first lec­ture ("Intro to Food Tech­nol­o­gy") I was unable to con­cen­trate for the first half hour – I was way too self-con­scious. I final­ly relaxed a bit and was able to lose myself in what turned out to be a very fas­ci­nat­ing topic.
As the course pro­gressed, I real­ized that I was not very dif­fer­ent than my fel­low stu­dents except for my head­gear. Regard­less, some­how, most of the stu­dents real­ized I was Jew­ish. If they didn't, they fig­ured it out soon enough.
As you might imag­ine, a big part of pro­fes­sion­al cook­ing cours­es is tast­ing foods. Besides the plea­sure of eat­ing gor­geous cakes and oth­er cre­ations there is also the impor­tant aspect of being able to taste var­i­ous ingre­di­ents, to feel the tex­tures and under­stand first­hand what was dis­cussed in the lec­tures. So the first time when every­one stood around the chef and start­ed tast­ing foods and
schmooz­ing about the dish­es I just want­ed to dis­ap­pear into a cor­ner so I couldn't be seen. I was the ​"kosher stu­dent". Now I was forced to deal with it.
Soon after, a kind-heart­ed Amer­i­can woman, about 60, came run­ning over to me with a plate of some­thing won­der­ful and could not under­stand why I wasn't try­ing it out. I explained that as an obser­vant Jew, I wouldn't eat food that wasn't kosher and cooked in kosher uten­sils. She didn't real­ly get it, and then a few oth­er stu­dents leaned in to take part in the con­ver­sa­tion (some have since become well-known chefs!).
They tried to make sense of what I was say­ing. ​"You won't taste any­thing here? Nev­er? So what are you doing here?" I did my best to explain what observ­ing the laws of kashrut meant and how that played out in my life (and in cook­ing school!).
Since then, a lot of cook­ing and bak­ing has hap­pened for all of us. My first tri­al by fire wasn't so easy but once I got used to the var­i­ous respons­es I received….I was fine. Plus, I was pret­ty pop­u­lar since I always gave away my food to others!
Over the years as I have par­tic­i­pat­ed in numer­ous pro­fes­sion­al cours­es I have devel­oped a much bet­ter sense of smell which helps me dur­ing tests or oth­er times when tast­ing food is important.
So while I have missed out on many food tast­ings (and calo­ries) over the years…..I have learned a ton.
Efrat Libfroind is the author of Kosher Ele­gance. She will be post­ing all week for the Jew­ish Book Coun­cil and MyJew­ish­Learn­ing.